Welcome and Be Inspired!
Here you can find all my projects and much more for your inspiration!
Most recent Podcast Episodes
In a way, this is a very inspirational entry to the Whirligig Wars, because it is unfinished. Lots of potential left, and lots of ways to make it work, or…
I got a few comments about how not every drill press can handle forstner bits that large. I do not want my projects to be too restricted to a single…
Inspired by Jimmy DiResta's recent videos (hollow log treasure chest and mini log chest) I did a small version – micro compared to what Jimmy considers mini – using my band…
Random Projects for your Inspiration
Recently I got to wonder what happens to forgotten tin cans. Will they develop into a proper civilisation if left to their own devices for too long? Or congeal into…
Every winter, our wardrobe has to struggle with all the winter garb we stuff in it – from caps over gloves up to ski pants. There is little to be done…
The oak-heart sprang from a subtle remark from my wife with the added incentive of missing Valentine's Day, even though we do not celebrate the later. If you enjoy my videos I…
Random Weird Stuff for your Inspiration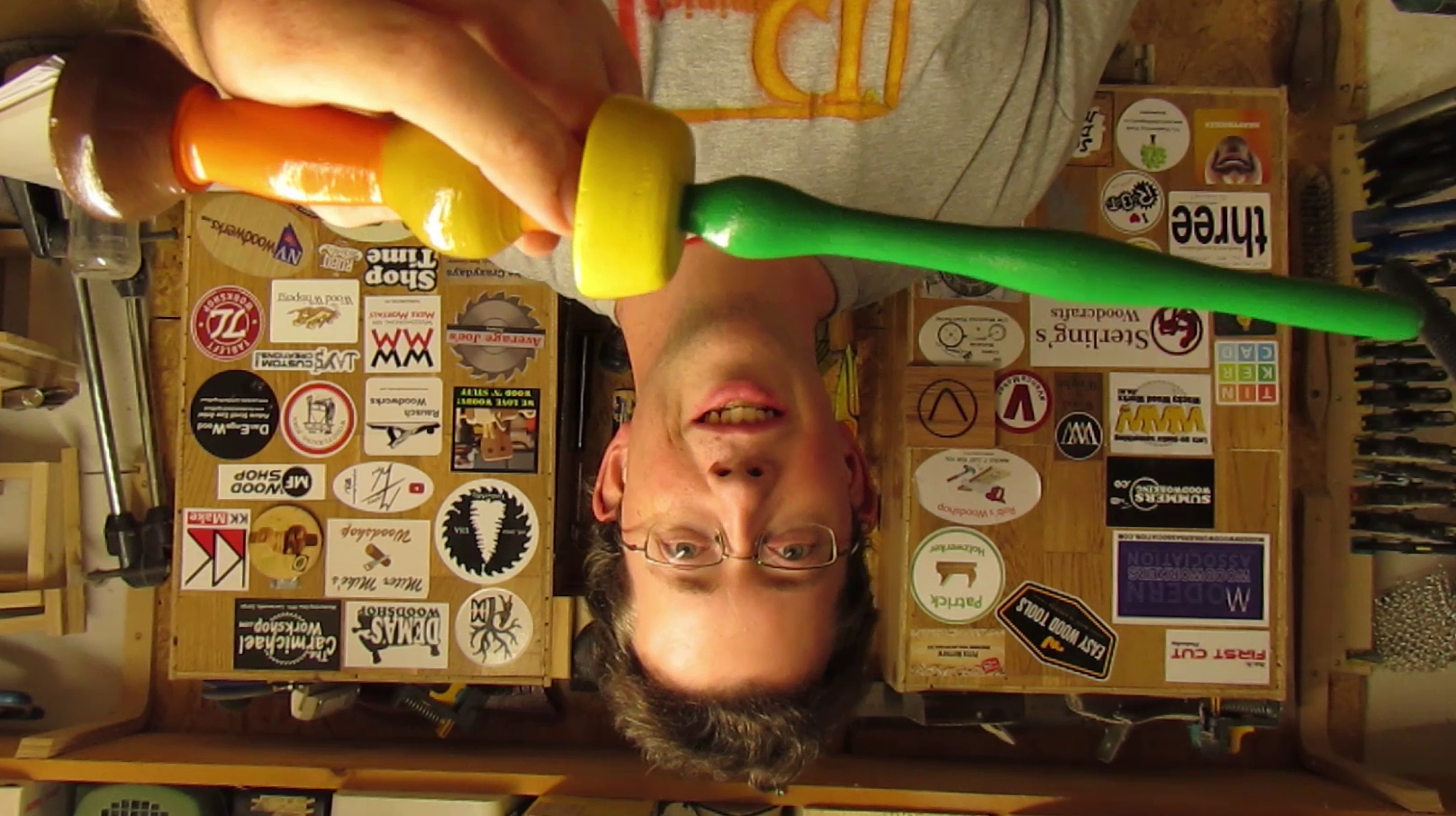 There is something magic about magic, and there is something weirdly relaxing about the Seventies, at least for those of us who have not actually lived through them. Let me…
When I recently tested a blacksmithing technique on a piece of plastic cutting board. I had the idea to tick something else off my list. Something that had been on…
To celebrate the inofficial Star Wars holiday, May 4th, I made this eshaust grate, a vent cover that has been requested to be made proton-proof – although I might be…
This is me!
I am Dominic (on the right) and I am here to inspire you. Between projects from my workshop, tabletop roleplaying and fantasy cooking, I am sure there is something here for you. Not to mention the mildly inconvenient cult that has taken an interest in what I do.
How do you want to Be Inspired?
Inspire your inbox!
Subscribe and never miss a project!
Thank you for subscribing!
Something went wrong...