Welcome and Be Inspired!
Here you can find all my projects and much more for your inspiration!
There are many patterns for this kind of wine holder floating around the internet, but I needed one for four glasses and thought I could design a simple one myself.…
Build a rather simple cat food station with bowls for wet food and a chute for dry food that also serves as a self-serving storage unit. The project is neither…
Make a pallet horn from reclaimed boards, one that you can actually play. Well, at least one note, but that is perfect for a call to war – or at…
Random Projects for your Inspiration
If you are old enough to have enjoyed computer games before they looked real with graphics that rival the thing next to your screen that your parents call a window,…
There it is, my entry for the 2014 Whirligig Wars. As glimpsed in Tooby's Poem, it is a dragon in flight, beating it's huge wings to escape a dark and menacing…
Finally, we got something akin to summer around here, and of course, people start complaining about the heat. Kids usually show a little more appreciation for being able to play…
Random Weird Stuff for your Inspiration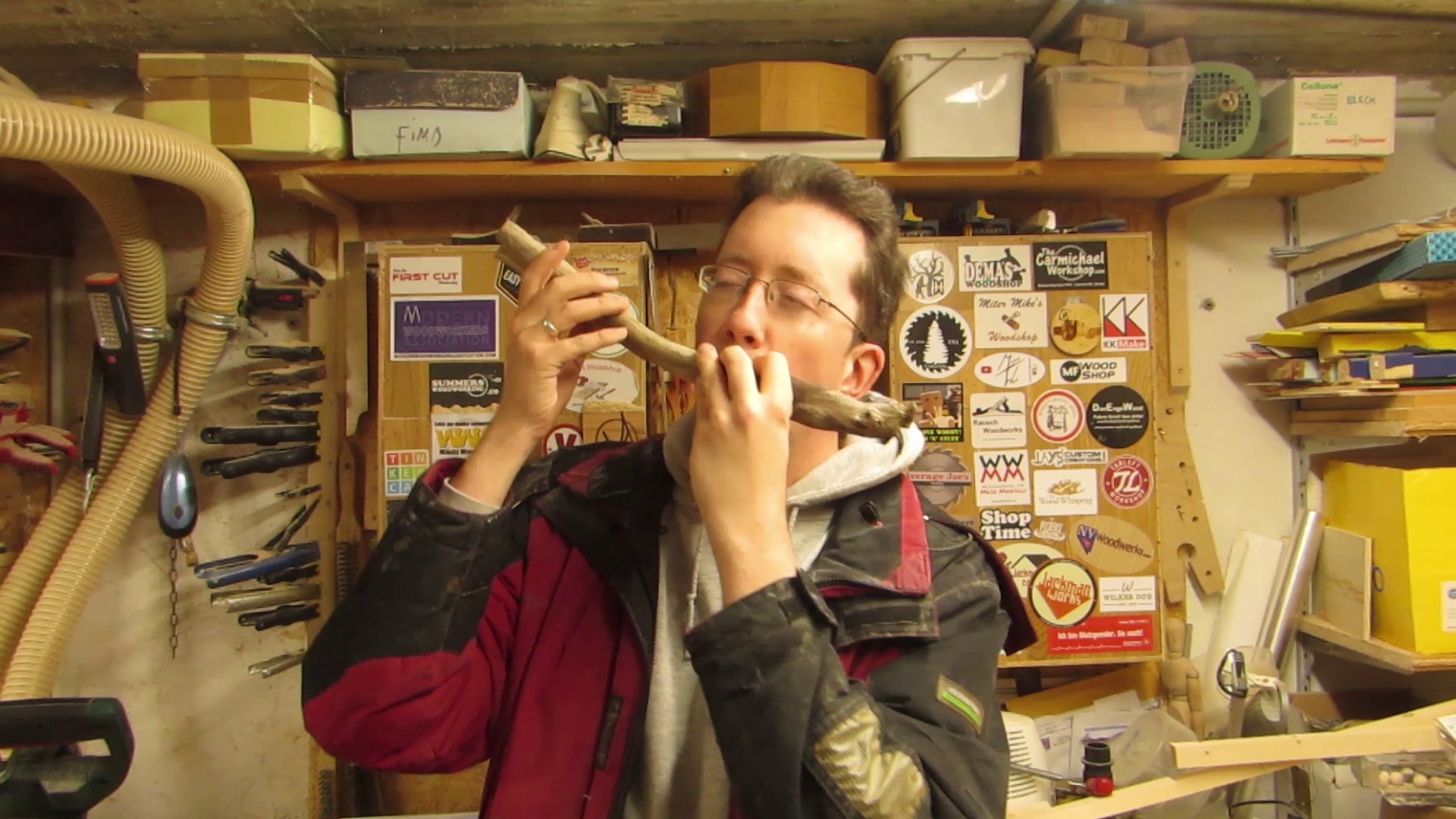 If you are having trouble seeing the future the Rauhnächte are the time for you to change that. There are too many oracles and divination methods to actually list, but…
The Wild Hunt roams again, spreading fear and terror in the skies and below during the "Rauhnachte", the darkest nights of the year in central Europe. In this installment of the…
For Summer's Woodworking's 2×4 competition, there was the Trash Talk. That was loads of fun, but for the Whirligig Wars, I did not feel it would fit, especially not with…
This is me!
I am Dominic (on the right) and I am here to inspire you. Between projects from my workshop, tabletop roleplaying and fantasy cooking, I am sure there is something here for you. Not to mention the mildly inconvenient cult that has taken an interest in what I do.
How do you want to Be Inspired?
Inspire your inbox!
Subscribe and never miss a project!
Thank you for subscribing!
Something went wrong...