Welcome and Be Inspired!
Here you can find all my projects and much more for your inspiration!
In this video I make a conch shell type horn from three layers of board. You can download the free template here. The horn I made is based on the templated…
There are many patterns for this kind of wine holder floating around the internet, but I needed one for four glasses and thought I could design a simple one myself.…
Build a rather simple cat food station with bowls for wet food and a chute for dry food that also serves as a self-serving storage unit. The project is neither…
Random Projects for your Inspiration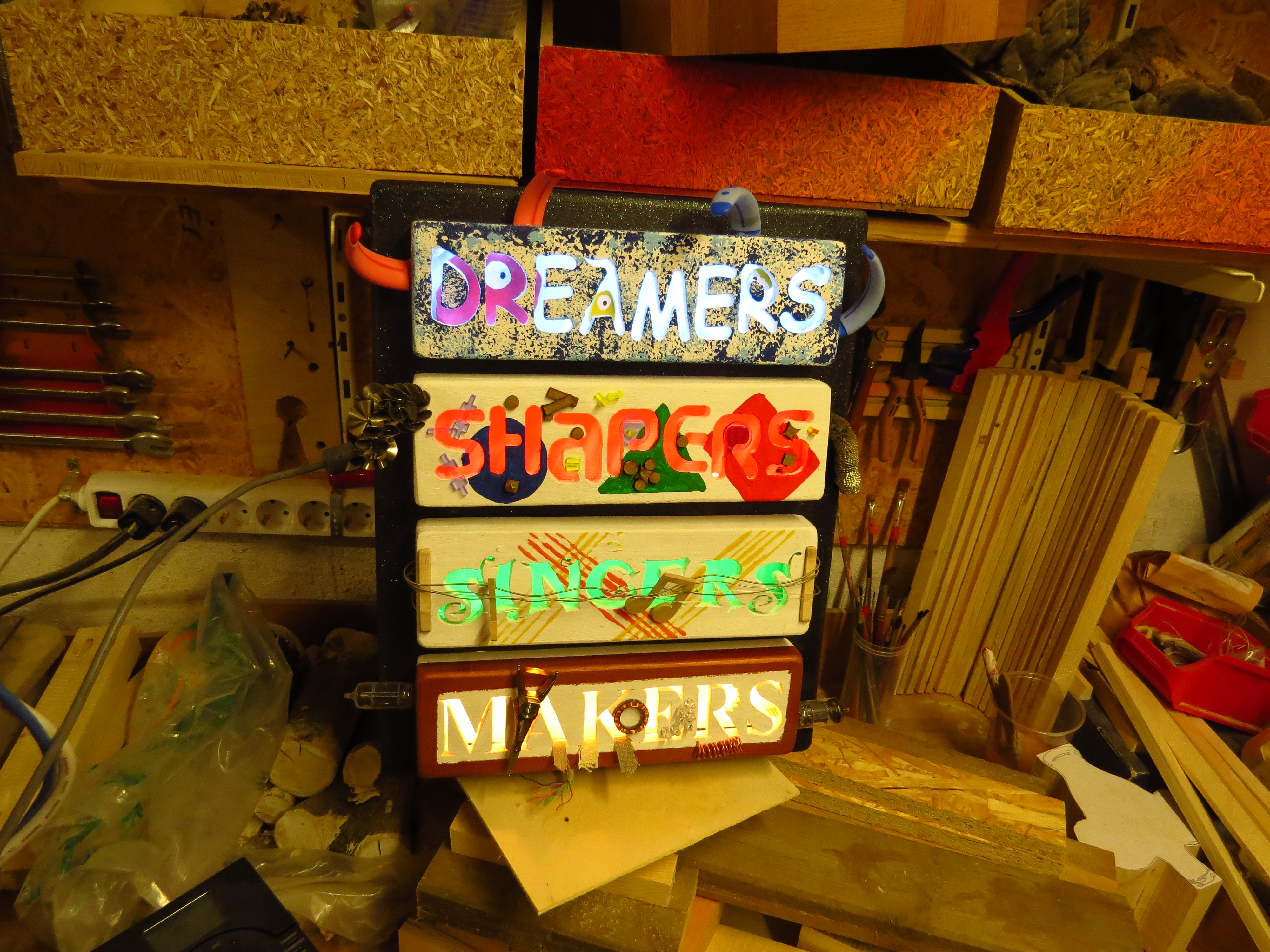 I made this sign based on part of a quote about a fictional group that still fits quite well for today's maker community. For aren't we all Dreamers, Shapers, Singers, and…
Make your own pen holder to display pens (or wands) either for sale or as decoration pieces. Use different kinds of material (as long as it can be heat formed),…
Selenite is an interesting material to work with. Tea Light holders are interesting things to make. And ancient evils are better left bound and banished in whatever infernal dimension they…
Random Weird Stuff for your Inspiration
A Royal Decree? Yes. No explanation necessary, because that would be beyond the scope of the usual blog post. Also, let's see who can spot the most woodworking references before…
This is kind of a follow-up for the Anti-Zombie-Crossbow from last week, and while it is even less woodworking, it is much more effective at keeping the undead out of…
If you ever have to sign something like a demonic contract or a tax review, this is the recommended writing implement to do so. The blood quill allows you to…
This is me!
I am Dominic (on the right) and I am here to inspire you. Between projects from my workshop, tabletop roleplaying and fantasy cooking, I am sure there is something here for you. Not to mention the mildly inconvenient cult that has taken an interest in what I do.
How do you want to Be Inspired?

Follow me for weekly updated (it's free!). And if you enjoy what I do please consider supporting me!
Every now and then I have physical things for sale. Add my shop to your favorites & never miss an opportunity! (Warning: May contain tea light holders)
Inspire your inbox!
Subscribe and never miss a project!
Thank you for subscribing!
Something went wrong...