Welcome and Be Inspired!
Here you can find all my projects and much more for your inspiration!
This is a simple way to disguise ugly gaps that may occur on roof sides after shingling, where insulation or slats may be visible. This is also a great way to…
Introducing the Young Woodworker's Toolchest. So It finally has arrived – my entry to Summer's Woodworking's 2×4 competition, after hours and hours of trash talking (and procrastinating). It is meant…
Easy to make wooden place cards for your next event. I made these for a friend's birthday, and since he is into cars I used the outline of one as…
Random Projects for your Inspiration
When you cannot get the beauty sleep you need in your workshop (or a bedroom for that matter), help is not far. Grab a bunch of marbles, a slice of…
A great spring decoration, make these wooden bandsaw tulips – on the bandsaw (surprise)! You can find the template in the plans and templates section right here on this homepage,…
Roleplaying miniatures are at the center of the second video in the "What have I done?"-series, where I show you some of the miniatures I made to illustrate our roleplaying…
Random Weird Stuff for your Inspiration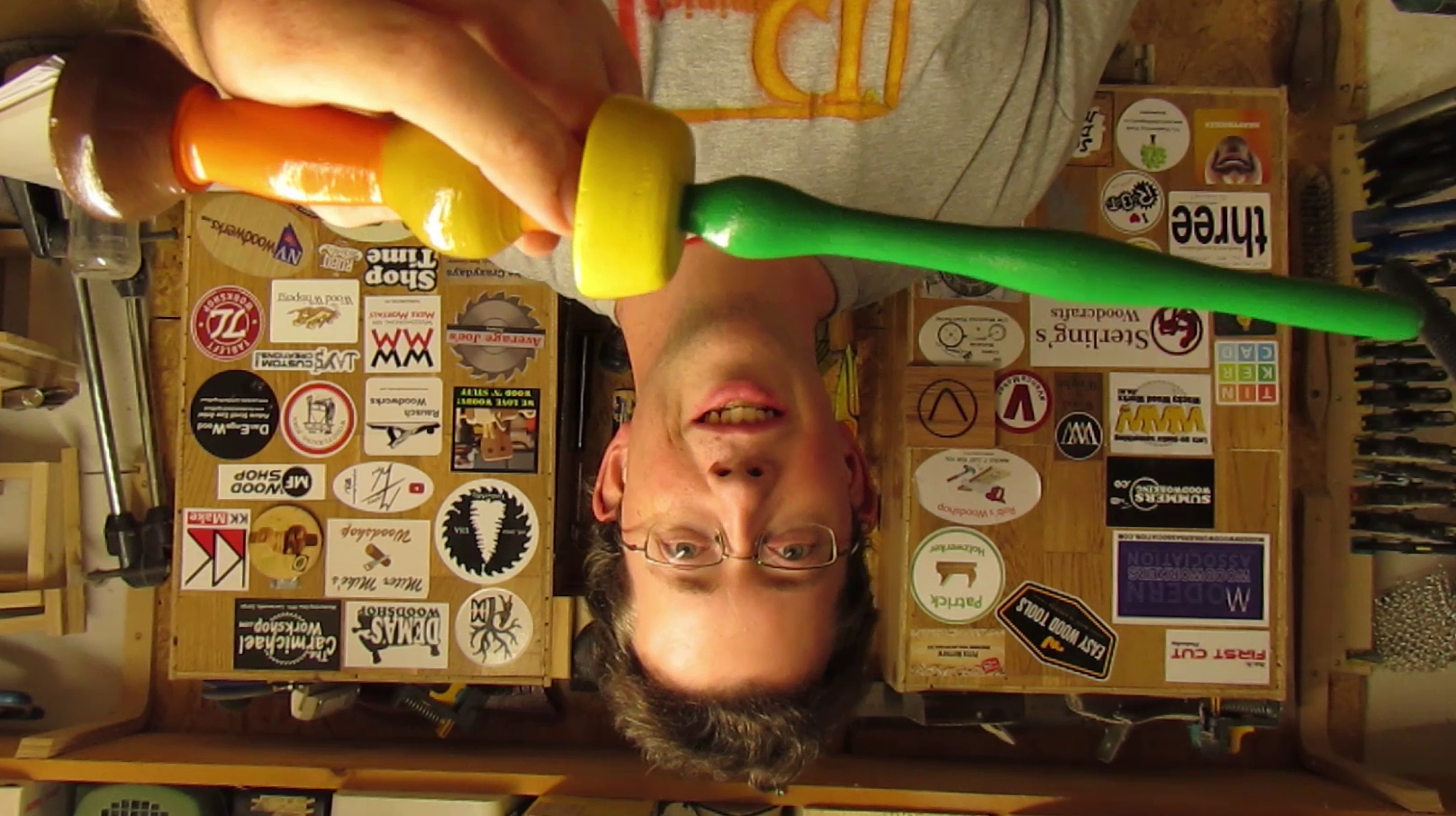 There is something magic about magic, and there is something weirdly relaxing about the Seventies, at least for those of us who have not actually lived through them. Let me…
If you ever have to sign something like a demonic contract or a tax review, this is the recommended writing implement to do so. The blood quill allows you to…
My girls want a horse. So what would be more obvious than upcycling a couple of fence boards into fence horses that my kids can play on in the garden. And…
This is me!
I am Dominic (on the right) and I am here to inspire you. Between projects from my workshop, tabletop roleplaying and fantasy cooking, I am sure there is something here for you. Not to mention the mildly inconvenient cult that has taken an interest in what I do.
How do you want to Be Inspired?
Inspire your inbox!
Subscribe and never miss a project!
Thank you for subscribing!
Something went wrong...