Welcome and Be Inspired!
Here you can find all my projects and much more for your inspiration!
Most recent Podcast Episodes
I do not own a lathe, but after watching many videos on YouTube about beautiful turnings by skilled turners that made everything look easy, I wanted to try my hand…
Since I am giving my kids the Toy Kitchen this christmas, I thought why not add something they can actually play with? So here you are, a few supplies to use…
A spin on the classic advent calendar, and as you might have guessed it is a non-lathe design. I actually wanted to make something on my mini lathe, too, but…
Random Projects for your Inspiration
Not every tea light holder is a success. I had high hopes for this Te-Fiti inspired tea light holder, and these hopes went up in smoke, literally. I hope you…
The spectral dagger is the best defense at spectral apples. With the current epidemic of people getting hit in the head by errant spectral apples, everyone should have a spectral…
You probably know that from time I like to do strange and unexpected things. And with Halloween coming I thought I would take the chance to inspire fear and awe…
Random Weird Stuff for your Inspiration
When I recently tested a blacksmithing technique on a piece of plastic cutting board. I had the idea to tick something else off my list. Something that had been on…
I had a visitor in my shop! This is not a project, but my Halloween video that I am sure you will find entertaining. My video editing and equipment is not…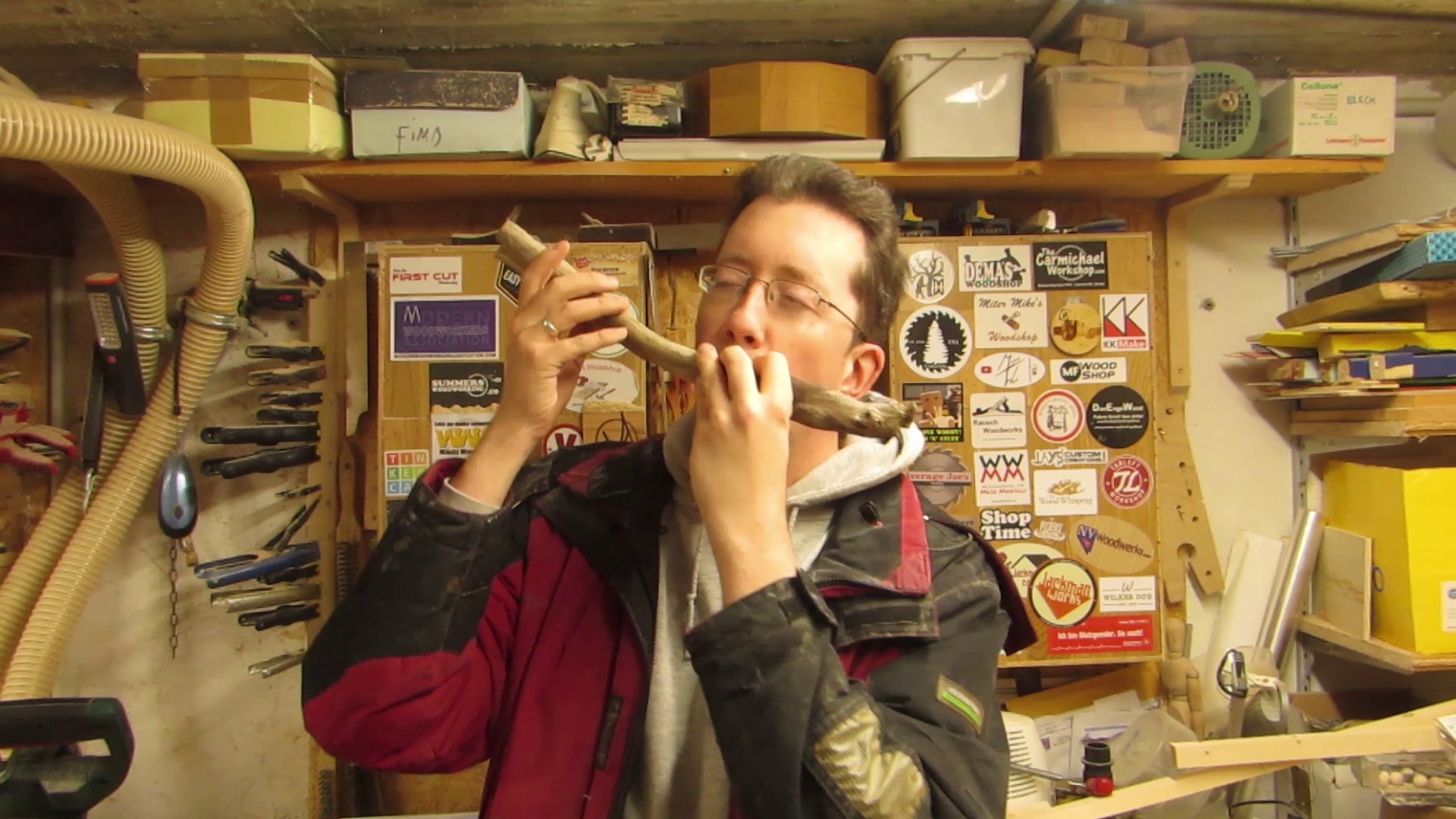 If you are having trouble seeing the future the Rauhnächte are the time for you to change that. There are too many oracles and divination methods to actually list, but…
This is me!
I am Dominic (on the right) and I am here to inspire you. Between projects from my workshop, tabletop roleplaying and fantasy cooking, I am sure there is something here for you. Not to mention the mildly inconvenient cult that has taken an interest in what I do.
How do you want to Be Inspired?
Inspire your inbox!
Subscribe and never miss a project!
Thank you for subscribing!
Something went wrong...