Welcome and Be Inspired!
Here you can find all my projects and much more for your inspiration!
I tried to reach for the stars. I even tried to enter into a "Starbond". This is what happenes on the way. It was an interesting experience, and the final…
What would you do if you were a mildly inconvenient Cult looking for new members to advance your scheme to become evil? I don't know, but the Cult chose to…
The P-Cards are more than just a pun ("Make it so!"). They are little helpers to increase your productivity, but potentially also the fun you have! They come in different…
Most recent Podcast Episodes
Create a piece of art from a single board of reclaimed pallet wood with only a jigsaw! The whole project is made easy by the concept of referencing, and it…
I started these updates to keep you up to date, but also as a way for myself to see what I actually manage to get done – a positive feedback…
Disclaimer: if you are taking this (or fidget spinners in general) too serious, you might need one of these alternative spinners to relax. I cannot stress how important this video…
This little kraken has been going around lately, but speaking from experience, I hardly noticed when it ate my brain. Quite liberating, in fact. And with the free templates, you…
There has been a new trend in the woodworking community, with guys like Matthias Wandel, David Picciuto and Jimmy DiResta mowing their lawns – and sharing the experience on YouTube.…
This is based on a comment April Wilkerson made in an old video on how she used her bun as a pencil holder. With not quite enough hair of my…
This is me!
I am Dominic (on the right) and I am here to inspire you. Between projects from my workshop, tabletop roleplaying and fantasy cooking, I am sure there is something here for you. Not to mention the mildly inconvenient Cult that has taken an interest in what I do.
How do you want to Be Inspired?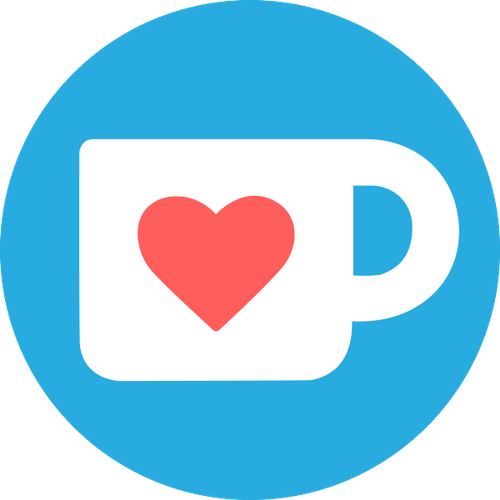 If you find something enjoyable or entertaining among the things I do I would appreciate it if you could "buy me a beverage" if you can. (Money might be used to make more things. But I will make sure to hydrate in the process.)
Every now and then I have physical things for sale. Add my shop to your favorites & never miss an opportunity! (Warning: May contain tea light holders)
Find my 3D-prints!
I have designed a number of items for you to print and enjoy. You can download them on:
If you are looking for merch look no further. Check out my slowly increasing number of designs!

Follow me for weekly updated (it's free!). And if you enjoy what I do please consider supporting me!
Inspire your inbox!
Subscribe and never miss a project!
Thank you for subscribing!
Something went wrong...