Welcome and Be Inspired!
Here you can find all my projects and much more for your inspiration!
The P-Cards are more than just a pun ("Make it so!"). They are little helpers to increase your productivity, but potentially also the fun you have! They come in different…
Hydrodipping is an awesome technique to give color to an object. But not just color, but also effects like marbeling (which is another name for the technique) and even a…
Selenite is an interesting material to work with. Tea Light holders are interesting things to make. And ancient evils are better left bound and banished in whatever infernal dimension they…
Random Projects for your Inspiration
You can never have enough Christmas decoration, right? There is a technique called "Reifendrehen" that involves a lathe, but you can use the basic principle to make a bunch of…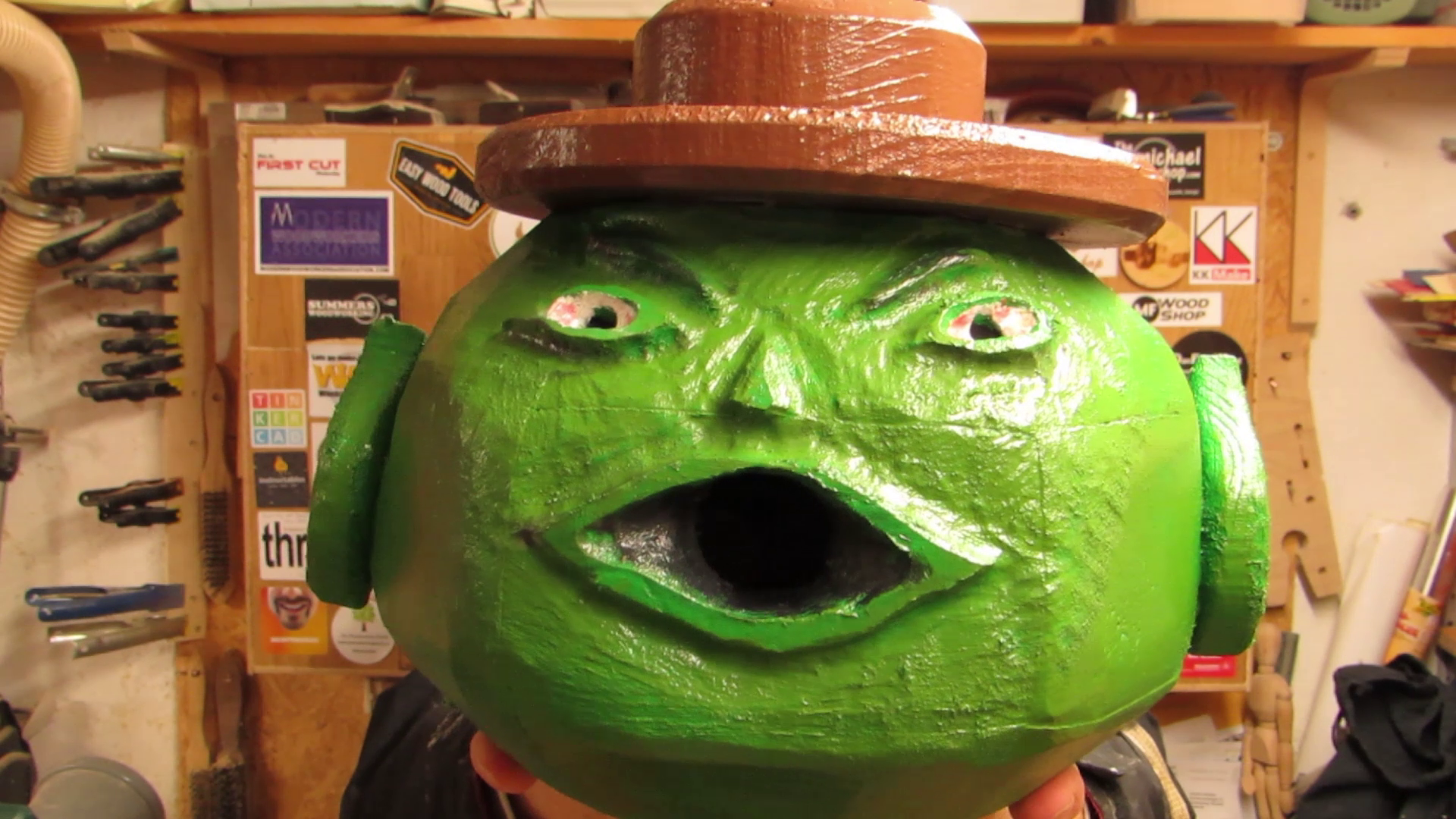 As part of a birdhouse challenge, I wanted to make something outrageous. Thus the idea of the goblin birdhouse was born, a surefire way to keep away all manners of…
You probably know that from time I like to do strange and unexpected things. And with Halloween coming I thought I would take the chance to inspire fear and awe…
Random Weird Stuff for your Inspiration
They have been hard to miss in my recent videos, so I thought I would fill you in regarding what this mysterious Cult is about. Apparently, they had the same…
As if demons and witches from the sky and intimate knowledge about an uncertain future were not bad enough, there is even more to the Rauhnächte than that. Even though you…
If you ever have to sign something like a demonic contract or a tax review, this is the recommended writing implement to do so. The blood quill allows you to…
This is me!
I am Dominic (on the right) and I am here to inspire you. Between projects from my workshop, tabletop roleplaying and fantasy cooking, I am sure there is something here for you. Not to mention the mildly inconvenient cult that has taken an interest in what I do.
How do you want to Be Inspired?

Follow me for weekly updated (it's free!). And if you enjoy what I do please consider supporting me!
Every now and then I have physical things for sale. Add my shop to your favorites & never miss an opportunity! (Warning: May contain tea light holders)
Inspire your inbox!
Subscribe and never miss a project!
Thank you for subscribing!
Something went wrong...