Welcome and Be Inspired!
Here you can find all my projects and much more for your inspiration!
Say hello to Hooty, the newest addition to my shop. After the Cultists sent a dragon after me (see Coat Hanger Dragon, Turned Dragon, and Board Dragon) I felt I…
What is an Intrusive Pattern? What does it intrude upon, and what is the actual pattern? This is about one of the Materials from the game Control, which are metaphysical…
The Hotline is an "ancient" rotary phone without the rotary part, that enables you to talk to another plane, in the game Control. This is not the only item from…
Most recent Podcast Episodes
In this video I make a rather minimalistic shelf to hang from the ceiling. Using a 3d printed part that I designed myself (for better of worse), this hanging shelf…
After the recent Cult shenanigans I have decided that I need more protection in and for my shop. Who knows what else they will try with their imminent audit looming…
Introducing the Young Woodworker's Toolchest. So It finally has arrived – my entry to Summer's Woodworking's 2×4 competition, after hours and hours of trash talking (and procrastinating). It is meant…
Hopefully my last installment of the time-honed tradition of 2×4 contest trash talk, I am hashing out some artistic differences with my fellow 2×4, Tooby. I hope this will be…
This is based on a comment April Wilkerson made in an old video on how she used her bun as a pencil holder. With not quite enough hair of my…
The debate predates both measuring systems – which system is better, metric or imperial? I do not know (although I am a metric person), but I know a system that…
This is me!
I am Dominic (on the right) and I am here to inspire you. Between projects from my workshop, tabletop roleplaying and fantasy cooking, I am sure there is something here for you. Not to mention the mildly inconvenient Cult that has taken an interest in what I do.
How do you want to Be Inspired?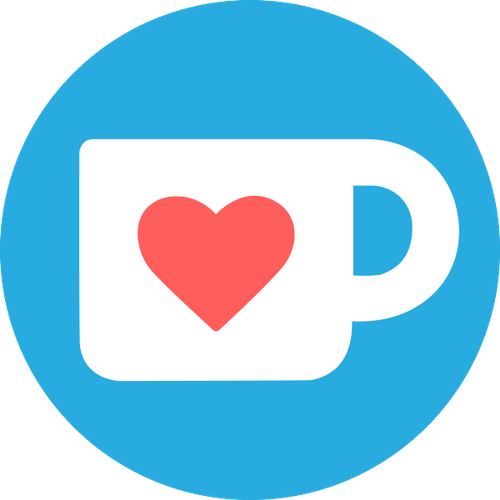 If you find something enjoyable or entertaining among the things I do I would appreciate it if you could "buy me a beverage" if you can. (Money might be used to make more things. But I will make sure to hydrate in the process.)
Every now and then I have physical things for sale. Add my shop to your favorites & never miss an opportunity! (Warning: May contain tea light holders)
Find my 3D-prints!
I have designed a number of items for you to print and enjoy. You can download them on:
If you are looking for merch look no further. Check out my slowly increasing number of designs!

Follow me for weekly updated (it's free!). And if you enjoy what I do please consider supporting me!
Inspire your inbox!
Subscribe and never miss a project!
Thank you for subscribing!
Something went wrong...