Welcome and Be Inspired!
Here you can find all my projects and much more for your inspiration!
Selenite is an interesting material to work with. Tea Light holders are interesting things to make. And ancient evils are better left bound and banished in whatever infernal dimension they…
We made it! This is the last part of the Remote Monolith Trilogy, which makes this part three. Enjoy the frame and a surprise fourth Monolith remote in this video…
I give you the next step(s) in my Monolith Remote project – the monolith remote back board! It took – once again – longer than anticipated, but I managed to…
Random Projects for your Inspiration
Recently I got to wonder what happens to forgotten tin cans. Will they develop into a proper civilisation if left to their own devices for too long? Or congeal into…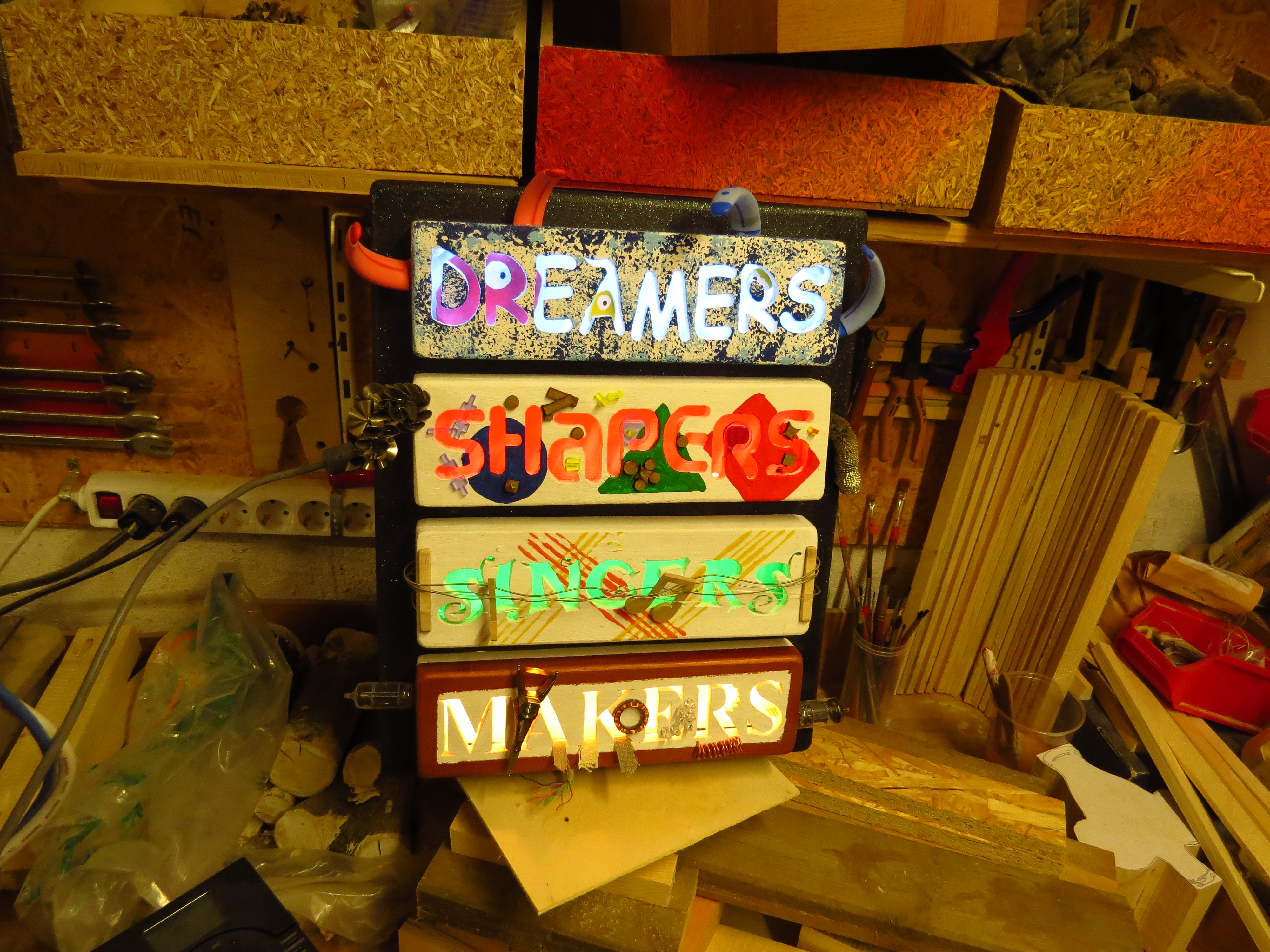 I made this sign based on part of a quote about a fictional group that still fits quite well for today's maker community. For aren't we all Dreamers, Shapers, Singers, and…
The weirdest things can happen to cans left too long on the shelf. Some might even grow wooden tentacles, which is, bar the real thing, the best kind to have…
Random Weird Stuff for your Inspiration
You probably know that from time I like to do strange and unexpected things. And with Halloween coming I thought I would take the chance to inspire fear and awe…
A Royal Decree? Yes. No explanation necessary, because that would be beyond the scope of the usual blog post. Also, let's see who can spot the most woodworking references before…
This is the first video in a series about the Rauhnächte, those nights "between years", i.e. around new year. Where I live, these nights were said to have special properties.…
This is me!
I am Dominic (on the right) and I am here to inspire you. Between projects from my workshop, tabletop roleplaying and fantasy cooking, I am sure there is something here for you. Not to mention the mildly inconvenient cult that has taken an interest in what I do.
How do you want to Be Inspired?
Inspire your inbox!
Subscribe and never miss a project!
Thank you for subscribing!
Something went wrong...