Welcome and Be Inspired!
Here you can find all my projects and much more for your inspiration!
Since my kids decided recently that the old Toy Kitchen I made for them from pallett wood was still worth hanging out with, I made a couple of things for…
I tried to reach for the stars. I even tried to enter into a "Starbond". This is what happenes on the way. It was an interesting experience, and the final…
The Cultists compare Dominic to a mushroom, explores Cultist 1's murderous side and gleans some very interesting revelations from a poll some of them kind of conducted. no shout-outs in…
Most recent Podcast Episodes
The Death of Rats has been guarding our home against supernatural incursions around Halloween for a few years now, but I finally got around to redoing it with a skeleton…
It is that time of the year again – the time where I have too much wood in the shop. No, actually, it is almost Christmas. So why not do…
Steve Ramsey of Woodworking for Mere Mortals and Alex from ThisWoodwork put out a kind of challenge or rather a contest (without actual competition) – make something that represents your home,…
My girls want a horse. So what would be more obvious than upcycling a couple of fence boards into fence horses that my kids can play on in the garden. And…
For Summer's Woodworking's 2×4 competition, there was the Trash Talk. That was loads of fun, but for the Whirligig Wars, I did not feel it would fit, especially not with…
Disclaimer: if you are taking this (or fidget spinners in general) too serious, you might need one of these alternative spinners to relax. I cannot stress how important this video…
This is me!
I am Dominic (on the right) and I am here to inspire you. Between projects from my workshop, tabletop roleplaying and fantasy cooking, I am sure there is something here for you. Not to mention the mildly inconvenient Cult that has taken an interest in what I do.
How do you want to Be Inspired?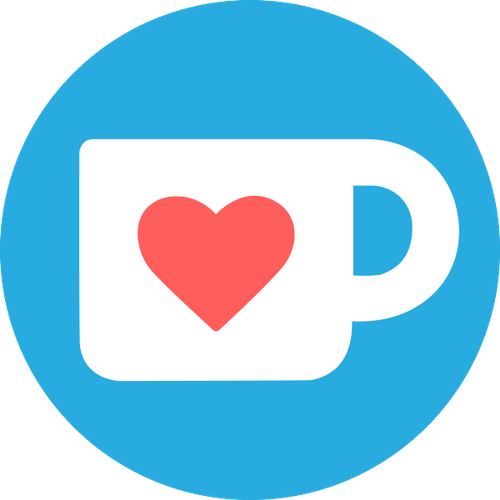 If you find something enjoyable or entertaining among the things I do I would appreciate it if you could "buy me a beverage" if you can. (Money might be used to make more things. But I will make sure to hydrate in the process.)
Every now and then I have physical things for sale. Add my shop to your favorites & never miss an opportunity! (Warning: May contain tea light holders)
Find my 3D-prints!
I have designed a number of items for you to print and enjoy. You can download them on:
If you are looking for merch look no further. Check out my slowly increasing number of designs!

Follow me for weekly updated (it's free!). And if you enjoy what I do please consider supporting me!
Inspire your inbox!
Subscribe and never miss a project!
Thank you for subscribing!
Something went wrong...