Welcome and Be Inspired!
Here you can find all my projects and much more for your inspiration!
I give you an inside-out turning. Something that incorporates blue amber for no reason other than that it is interesting. This is this year's Christmas ornament. This also has a…
The spectral dagger is the best defense at spectral apples. With the current epidemic of people getting hit in the head by errant spectral apples, everyone should have a spectral…
The weirdest things can happen to cans left too long on the shelf. Some might even grow wooden tentacles, which is, bar the real thing, the best kind to have…
Random Projects for your Inspiration
Want to turn something useful and stackable, following an easy pattern? Then the wooden shot glasses are just the thing for you (and you can ignore the dragon part, too). Beverage…
Steve Ramsey of Woodworking for Mere Mortals and Alex from ThisWoodwork put out a kind of challenge or rather a contest (without actual competition) – make something that represents your home,…
We made it! This is the last part of the Remote Monolith Trilogy, which makes this part three. Enjoy the frame and a surprise fourth Monolith remote in this video…
Random Weird Stuff for your Inspiration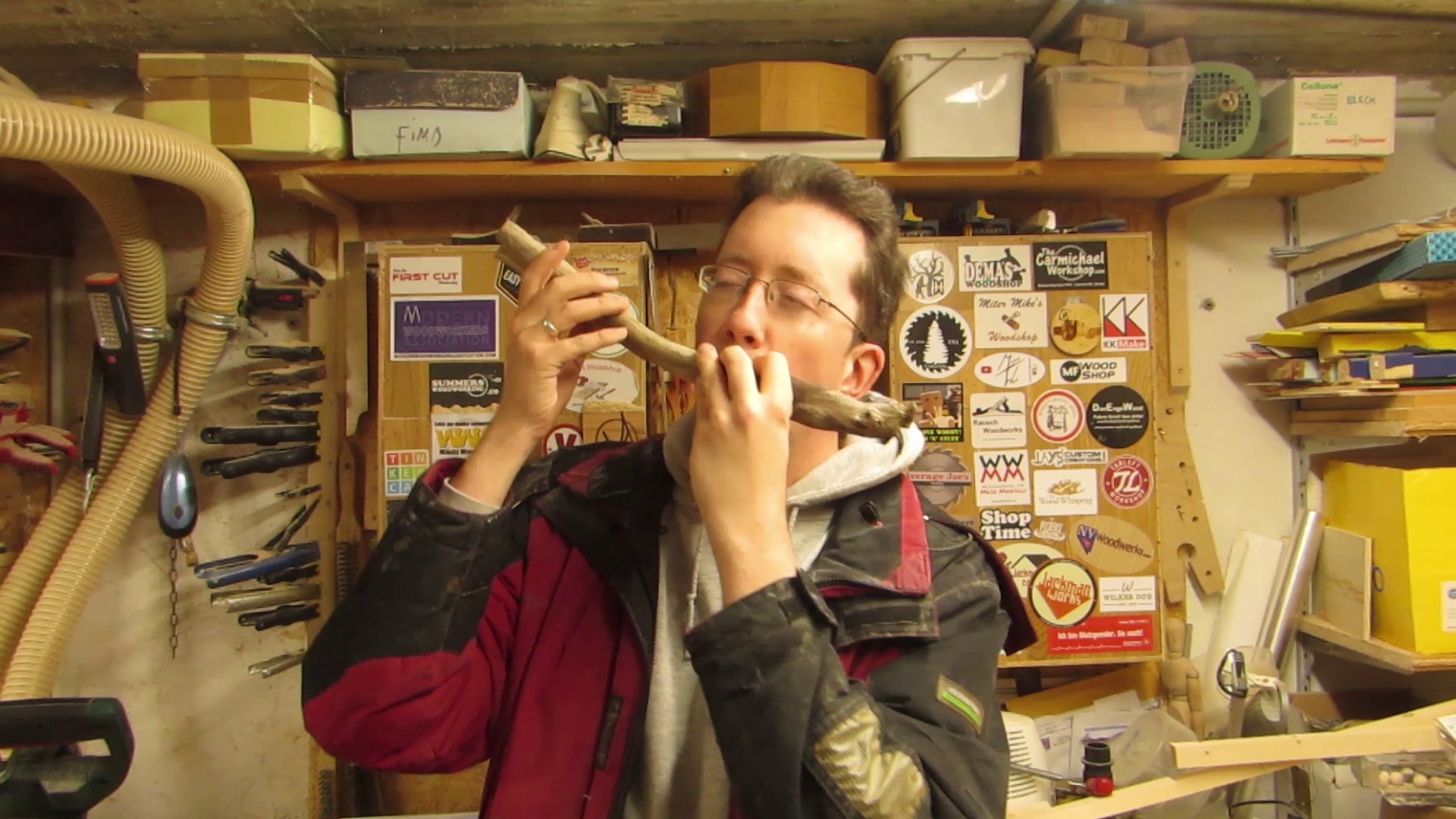 If you are having trouble seeing the future the Rauhnächte are the time for you to change that. There are too many oracles and divination methods to actually list, but…
For Summer's Woodworking's 2×4 competition, there was the Trash Talk. That was loads of fun, but for the Whirligig Wars, I did not feel it would fit, especially not with…
My girls want a horse. So what would be more obvious than upcycling a couple of fence boards into fence horses that my kids can play on in the garden. And…
This is me!
I am Dominic (on the right) and I am here to inspire you. Between projects from my workshop, tabletop roleplaying and fantasy cooking, I am sure there is something here for you. Not to mention the mildly inconvenient cult that has taken an interest in what I do.
How do you want to Be Inspired?
Inspire your inbox!
Subscribe and never miss a project!
Thank you for subscribing!
Something went wrong...