Welcome and Be Inspired!
Here you can find all my projects and much more for your inspiration!
With Easter fast approaching, here is an idea for a shopmade decoration, or at least a good basis for one. All you need is a block plane and a piece of…
A set of extra leaves for your bandsaw tulips! Template: http://www.satrek.de/wood/stuff/Tulip_Director's_cut.pdf You might have noticed that I have changed the name of this video. It was called "Director's…
A great spring decoration, make these wooden bandsaw tulips – on the bandsaw (surprise)! You can find the template in the plans and templates section right here on this homepage,…
Create a piece of art from a single board of reclaimed pallet wood with only a jigsaw! The whole project is made easy by the concept of referencing, and it…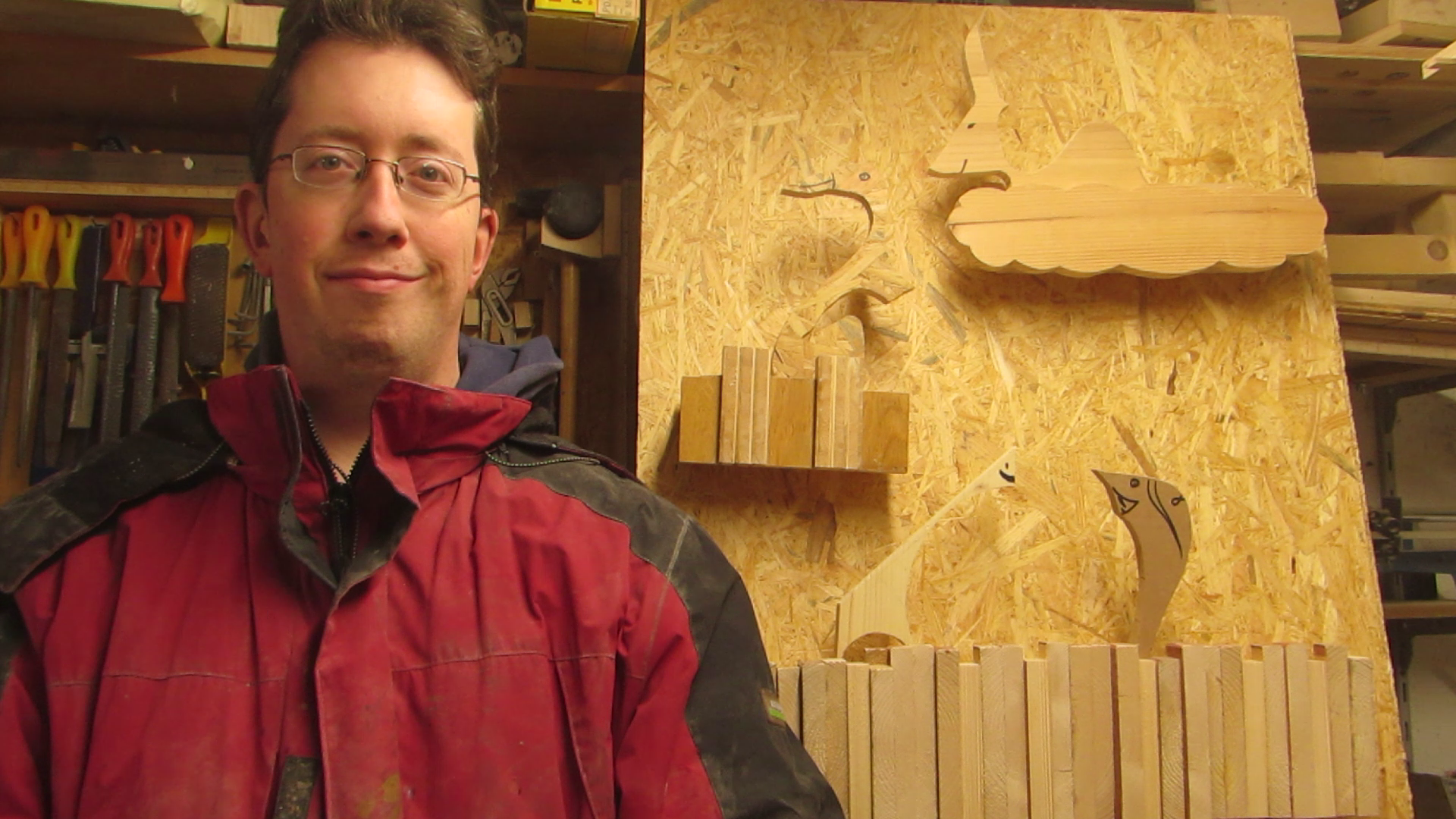 The scrap bin is a fixed part of most wood shops, housing a huge amount of potential divided into pieces too small to be of any actual use – or…
In this new Adventure in the Workshop, my daughters and I made a garden obstacle for them to play horse, featuring variable heights, scrap use and a lot of "horsing…
There is not much to say about this one. I just had to do this. I wish I had gotten around to it sooner because now I had to rush…
In this video I build a small piece of decoration based on the famed Wikkit Gate from the third book of the Hitchhiker cycle. If you do not know the Hichhiker's…
Just in case this is not obvious from the start, this is not my most serious video. Still, I do believe that it is not only worth watching but also…
This is me!
I am Dominic (on the right) and I am here to inspire you. Between projects from my workshop, tabletop roleplaying and fantasy cooking, I am sure there is something here for you. Not to mention the mildly inconvenient Cult that has taken an interest in what I do.
How do you want to Be Inspired?

Follow me for weekly updated (it's free!). And if you enjoy what I do please consider supporting me!
Every now and then I have physical things for sale. Add my shop to your favorites & never miss an opportunity! (Warning: May contain tea light holders)
If you are looking for merch look no further. Check out my slowly increasing number of designs!
You can find the 3D models I have designed on Thingiverse, Prusaprinters and Cults3D (no relation to THAT Cult).
Inspire your inbox!
Subscribe and never miss a project!
Thank you for subscribing!
Something went wrong...