Welcome and Be Inspired!
Here you can find all my projects and much more for your inspiration!
Introducing the Young Woodworker's Toolchest. So It finally has arrived – my entry to Summer's Woodworking's 2×4 competition, after hours and hours of trash talking (and procrastinating). It is meant…
Easy to make wooden place cards for your next event. I made these for a friend's birthday, and since he is into cars I used the outline of one as…
After I published the easter frog video, Youtube user Dante Smith asked for wooden eggs in a comment. Obviously that got me thinking, and my first idea was to send…
Create a piece of art from a single board of reclaimed pallet wood with only a jigsaw! The whole project is made easy by the concept of referencing, and it…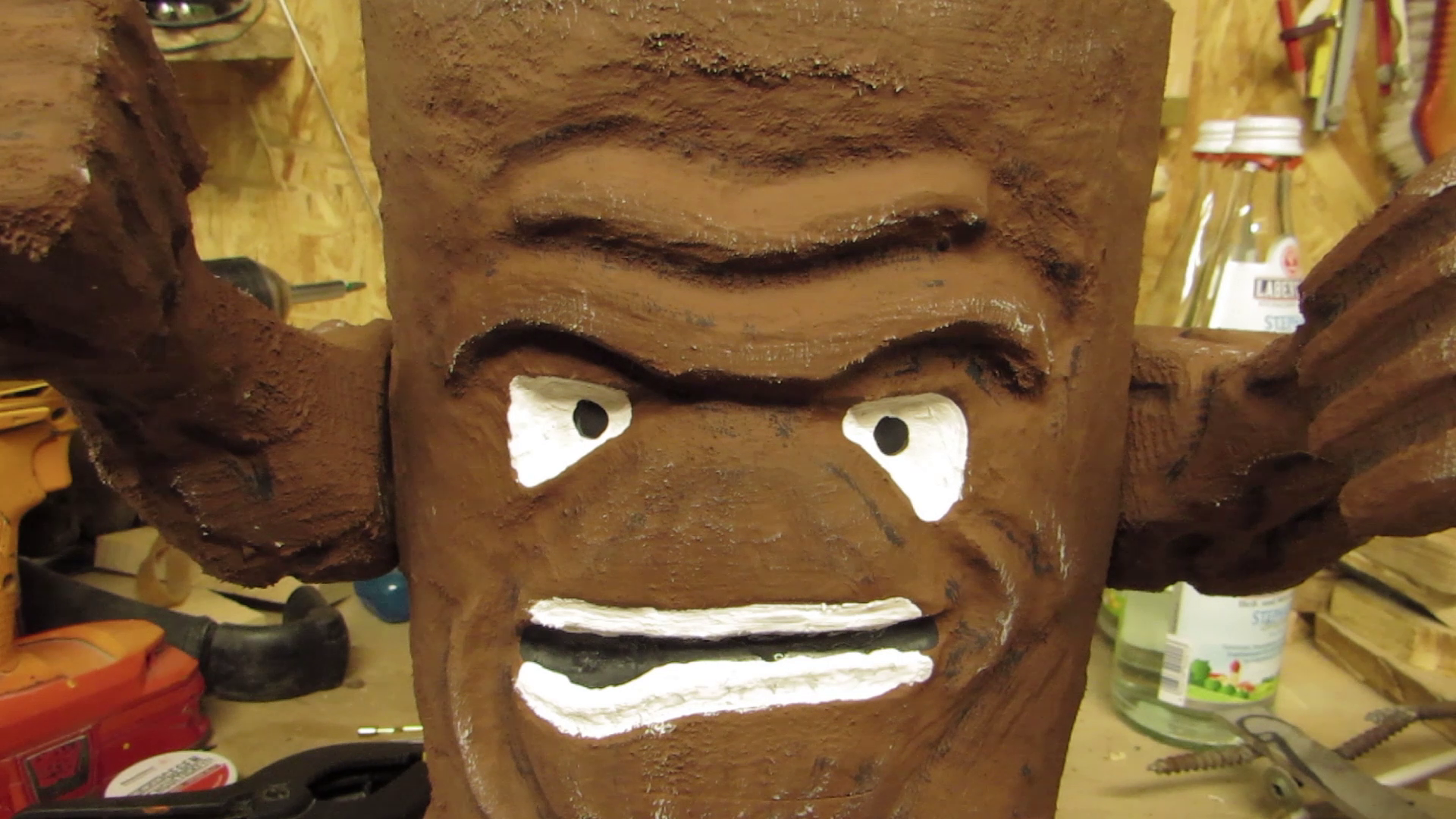 While Garden Gnomes are enough to repel your basic zombie attack, they fail when the undead come in force. So to keep our house, our brains and, apparently, our cookies safe,…
To do magic you need a wand, right? And the best wands are made of wood, so what better way to proof a concept to be used in another project…
This is kind of a follow-up for the Anti-Zombie-Crossbow from last week, and while it is even less woodworking, it is much more effective at keeping the undead out of…
Hopefully my last installment of the time-honed tradition of 2×4 contest trash talk, I am hashing out some artistic differences with my fellow 2×4, Tooby. I hope this will be…
For Summer's Woodworking's 2×4 competition, there was the Trash Talk. That was loads of fun, but for the Whirligig Wars, I did not feel it would fit, especially not with…
This is me!
I am Dominic (on the right) and I am here to inspire you. Between projects from my workshop, tabletop roleplaying and fantasy cooking, I am sure there is something here for you. Not to mention the mildly inconvenient Cult that has taken an interest in what I do.
How do you want to Be Inspired?

Follow me for weekly updated (it's free!). And if you enjoy what I do please consider supporting me!
Every now and then I have physical things for sale. Add my shop to your favorites & never miss an opportunity! (Warning: May contain tea light holders)
If you are looking for merch look no further. Check out my slowly increasing number of designs!
You can find the 3D models I have designed on Thingiverse, Prusaprinters and Cults3D (no relation to THAT Cult).
Inspire your inbox!
Subscribe and never miss a project!
Thank you for subscribing!
Something went wrong...