Welcome and Be Inspired!
Here you can find all my projects and much more for your inspiration!
Easy to make wooden place cards for your next event. I made these for a friend's birthday, and since he is into cars I used the outline of one as…
Hopefully my last installment of the time-honed tradition of 2×4 contest trash talk, I am hashing out some artistic differences with my fellow 2×4, Tooby. I hope this will be…
Make an easy foam brush from scrap.
Most recent Podcast Episodes
Want to turn something useful and stackable, following an easy pattern? Then the wooden shot glasses are just the thing for you (and you can ignore the dragon part, too). Beverage…
I thought I had closed the book on the beam lanterns, but apparently, there is still more I can make out of them – or rather out of the middle chunks…
While wooden scraps are most prominent in a wood shop, there are other materials that usually end up in the trash. Packing bands are one of those materials, but with…
To celebrate the inofficial Star Wars holiday, May 4th, I made this eshaust grate, a vent cover that has been requested to be made proton-proof – although I might be…
This is based on a comment April Wilkerson made in an old video on how she used her bun as a pencil holder. With not quite enough hair of my…
This little kraken has been going around lately, but speaking from experience, I hardly noticed when it ate my brain. Quite liberating, in fact. And with the free templates, you…
This is me!
I am Dominic (on the right) and I am here to inspire you. Between projects from my workshop, tabletop roleplaying and fantasy cooking, I am sure there is something here for you. Not to mention the mildly inconvenient Cult that has taken an interest in what I do.
How do you want to Be Inspired?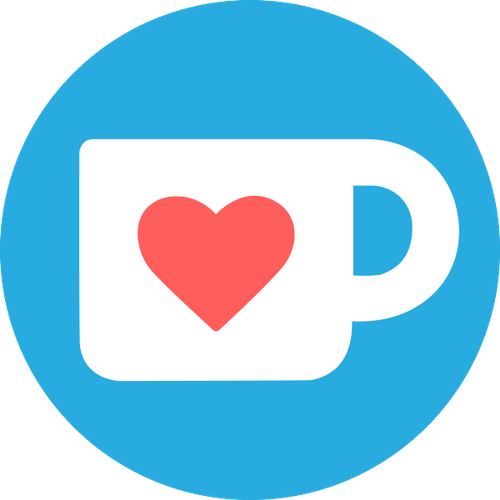 If you find something enjoyable or entertaining among the things I do I would appreciate it if you could "buy me a beverage" if you can. (Money might be used to make more things. But I will make sure to hydrate in the process.)
Every now and then I have physical things for sale. Add my shop to your favorites & never miss an opportunity! (Warning: May contain tea light holders)
Find my 3D-prints!
I have designed a number of items for you to print and enjoy. You can download them on:
If you are looking for merch look no further. Check out my slowly increasing number of designs!

Follow me for weekly updated (it's free!). And if you enjoy what I do please consider supporting me!
Inspire your inbox!
Subscribe and never miss a project!
Thank you for subscribing!
Something went wrong...