Welcome and Be Inspired!
Here you can find all my projects and much more for your inspiration!
We have all been there – the sandpaper on one of our sanders looks still good, but it is clogged with sawdust to the extend that it won't sand anymore.…
Build a rather simple cat food station with bowls for wet food and a chute for dry food that also serves as a self-serving storage unit. The project is neither…
Make a pallet horn from reclaimed boards, one that you can actually play. Well, at least one note, but that is perfect for a call to war – or at…
Most recent Podcast Episodes
Of course you need actors to do an animation, and with regards to the overall theme of the project, they should be made of wood. After trying a few things…
We have a collection of neat shot glasses, mostly from medieval fairs. I wanted to make a stylish home for them and decided that they would look best in a…
Since I am giving my kids the Toy Kitchen this christmas, I thought why not add something they can actually play with? So here you are, a few supplies to use…
What would you do if you were a mildly inconvenient Cult looking for new members to advance your scheme to become evil? I don't know, but the Cult chose to…
When I recently tested a blacksmithing technique on a piece of plastic cutting board. I had the idea to tick something else off my list. Something that had been on…
Just in case this is not obvious from the start, this is not my most serious video. Still, I do believe that it is not only worth watching but also…
This is me!
I am Dominic (on the right) and I am here to inspire you. Between projects from my workshop, tabletop roleplaying and fantasy cooking, I am sure there is something here for you. Not to mention the mildly inconvenient Cult that has taken an interest in what I do.
How do you want to Be Inspired?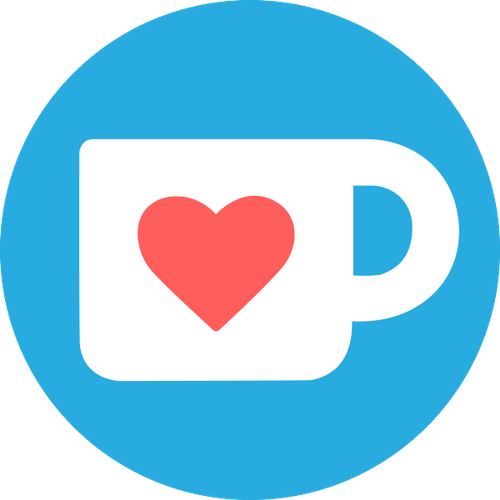 If you find something enjoyable or entertaining among the things I do I would appreciate it if you could "buy me a beverage" if you can. (Money might be used to make more things. But I will make sure to hydrate in the process.)
Every now and then I have physical things for sale. Add my shop to your favorites & never miss an opportunity! (Warning: May contain tea light holders)
Find my 3D-prints!
I have designed a number of items for you to print and enjoy. You can download them on:
If you are looking for merch look no further. Check out my slowly increasing number of designs!

Follow me for weekly updated (it's free!). And if you enjoy what I do please consider supporting me!
Inspire your inbox!
Subscribe and never miss a project!
Thank you for subscribing!
Something went wrong...