Welcome and Be Inspired!
Here you can find all my projects and much more for your inspiration!
I kinda forgot to post these videos here, and I have not yet gotten around to adding additional information in this blog regarding my projects. I do not know whether…
A set of extra leaves for your bandsaw tulips! Template: http://www.satrek.de/wood/stuff/Tulip_Director's_cut.pdf You might have noticed that I have changed the name of this video. It was called "Director's…
A great spring decoration, make these wooden bandsaw tulips – on the bandsaw (surprise)! You can find the template in the plans and templates section right here on this homepage,…
Most recent Podcast Episodes
You probably know that I like working with OSB because it looks rather interesting and is not that bad to turn on the lathe either. So I felt inspired to…
I saw this diced rod (which is what I call it, there might be another term for this style of decoration) at a local blacksmith's workshop and had the opportunity to…
Maybe some of you will remember the Cat Food Station, a project where I think I learned quite a lot, mainly by making many involuntary design changes, also known as…
This video has been a lot of fun to make, but for a change it does not include a project. Instead, the Cult is proving once more that they are…
What would you do if you were a mildly inconvenient Cult looking for new members to advance your scheme to become evil? I don't know, but the Cult chose to…
There is not much to say about this one. I just had to do this. I wish I had gotten around to it sooner because now I had to rush…
This is me!
I am Dominic (on the right) and I am here to inspire you. Between projects from my workshop, tabletop roleplaying and fantasy cooking, I am sure there is something here for you. Not to mention the mildly inconvenient Cult that has taken an interest in what I do.
How do you want to Be Inspired?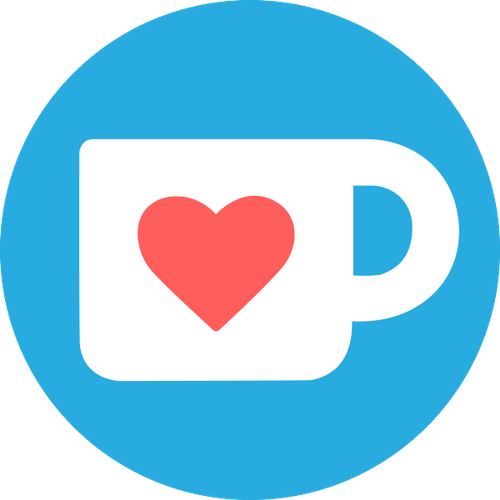 If you find something enjoyable or entertaining among the things I do I would appreciate it if you could "buy me a beverage" if you can. (Money might be used to make more things. But I will make sure to hydrate in the process.)
Every now and then I have physical things for sale. Add my shop to your favorites & never miss an opportunity! (Warning: May contain tea light holders)
Find my 3D-prints!
I have designed a number of items for you to print and enjoy. You can download them on:
If you are looking for merch look no further. Check out my slowly increasing number of designs!

Follow me for weekly updated (it's free!). And if you enjoy what I do please consider supporting me!
Inspire your inbox!
Subscribe and never miss a project!
Thank you for subscribing!
Something went wrong...