Welcome and Be Inspired!
Here you can find all my projects and much more for your inspiration!
For a project that you will hear about later I ran into a rather emberassing idea for a video – making my own pocket-hole jig to solve a "problem" that…
Today a project came to pass that Jack Houweling initiated and that I knew absolutely nothing about – how could I, having only recently started making my own videos and…
I kinda forgot to post these videos here, and I have not yet gotten around to adding additional information in this blog regarding my projects. I do not know whether…
Most recent Podcast Episodes
In this video I build a small piece of decoration based on the famed Wikkit Gate from the third book of the Hitchhiker cycle. If you do not know the Hichhiker's…
Greetings Inspired Ones! I missed an update or two, but I have been sick last week (not the stuff going around) and the kids are home from school which means…
The P-Cards are more than just a pun ("Make it so!"). They are little helpers to increase your productivity, but potentially also the fun you have! They come in different…
There has been a new trend in the woodworking community, with guys like Matthias Wandel, David Picciuto and Jimmy DiResta mowing their lawns – and sharing the experience on YouTube.…
To celebrate the inofficial Star Wars holiday, May 4th, I made this eshaust grate, a vent cover that has been requested to be made proton-proof – although I might be…
This is based on a comment April Wilkerson made in an old video on how she used her bun as a pencil holder. With not quite enough hair of my…
This is me!
I am Dominic (on the right) and I am here to inspire you. Between projects from my workshop, tabletop roleplaying and fantasy cooking, I am sure there is something here for you. Not to mention the mildly inconvenient Cult that has taken an interest in what I do.
How do you want to Be Inspired?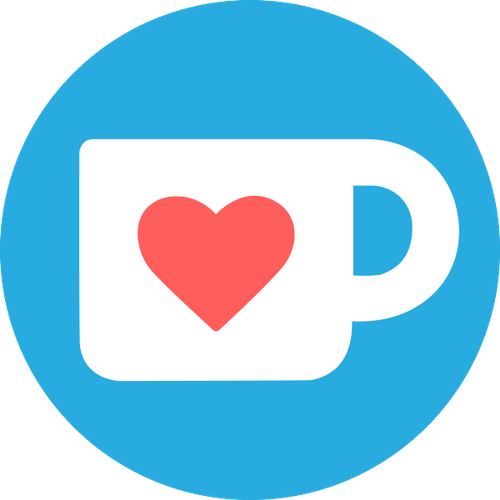 If you find something enjoyable or entertaining among the things I do I would appreciate it if you could "buy me a beverage" if you can. (Money might be used to make more things. But I will make sure to hydrate in the process.)
Every now and then I have physical things for sale. Add my shop to your favorites & never miss an opportunity! (Warning: May contain tea light holders)
Find my 3D-prints!
I have designed a number of items for you to print and enjoy. You can download them on:
If you are looking for merch look no further. Check out my slowly increasing number of designs!

Follow me for weekly updated (it's free!). And if you enjoy what I do please consider supporting me!
Inspire your inbox!
Subscribe and never miss a project!
Thank you for subscribing!
Something went wrong...