Welcome and Be Inspired!
Here you can find all my projects and much more for your inspiration!
There it is, my entry for the 2014 Whirligig Wars. As glimpsed in Tooby's Poem, it is a dragon in flight, beating it's huge wings to escape a dark and menacing…
In this video I make a conch shell type horn from three layers of board. You can download the free template here. The horn I made is based on the templated…
There are many patterns for this kind of wine holder floating around the internet, but I needed one for four glasses and thought I could design a simple one myself.…
Most recent Podcast Episodes
In one of the episodes in season 8 the Doctor activated the "siege mode" for his Tardis in order to make it impenetrable. Combining the basic design with a mechanism…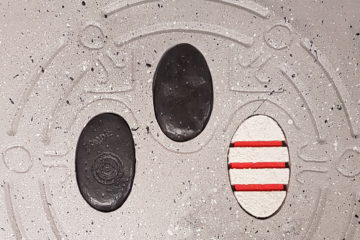 I have a long-standing fascination with "artifacts", that is cool props from movies or TV that I would like to own. Some are plain cool, others resonate with me in…
To help my kids announce their toy kitchen's special offers, I made a foldable blackboard using blackboard paint. You know, akin to those real restaurants used before the pandemic (and…
When I recently tested a blacksmithing technique on a piece of plastic cutting board. I had the idea to tick something else off my list. Something that had been on…
This is based on a comment April Wilkerson made in an old video on how she used her bun as a pencil holder. With not quite enough hair of my…
There is not much to say about this one. I just had to do this. I wish I had gotten around to it sooner because now I had to rush…
This is me!
I am Dominic (on the right) and I am here to inspire you. Between projects from my workshop, tabletop roleplaying and fantasy cooking, I am sure there is something here for you. Not to mention the mildly inconvenient Cult that has taken an interest in what I do.
How do you want to Be Inspired?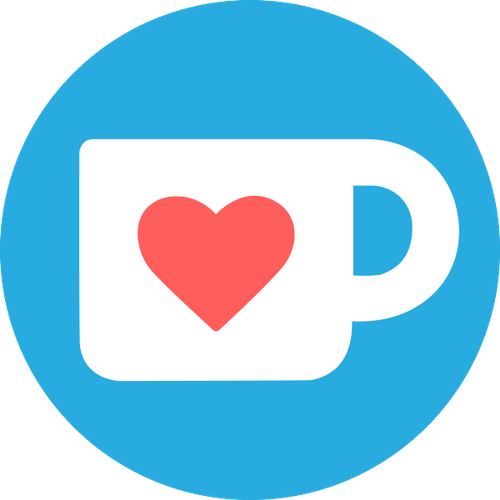 If you find something enjoyable or entertaining among the things I do I would appreciate it if you could "buy me a beverage" if you can. (Money might be used to make more things. But I will make sure to hydrate in the process.)
Every now and then I have physical things for sale. Add my shop to your favorites & never miss an opportunity! (Warning: May contain tea light holders)
Find my 3D-prints!
I have designed a number of items for you to print and enjoy. You can download them on:
If you are looking for merch look no further. Check out my slowly increasing number of designs!

Follow me for weekly updated (it's free!). And if you enjoy what I do please consider supporting me!
Inspire your inbox!
Subscribe and never miss a project!
Thank you for subscribing!
Something went wrong...