Welcome and Be Inspired!
Here you can find all my projects and much more for your inspiration!
Make an easy foam brush from scrap.
Today is Woodworking Safety Day, dedicated to all things safety-related in and around the workshop. Video #1 – Cheap push blocks Not in response but as an addition to Steve…
I give you my drill press dust solution. In my opinion, dust extraction for the drill press is a tricky thing, even though it is usually not as cirtical as…
Most recent Podcast Episodes
When you cannot get the beauty sleep you need in your workshop (or a bedroom for that matter), help is not far. Grab a bunch of marbles, a slice of…
You probably know that I love the Plants vs. Zombies games, and so it might not come as a surprise that I wanted to make something based on them. After…
Every winter, our wardrobe has to struggle with all the winter garb we stuff in it – from caps over gloves up to ski pants. There is little to be done…
What would you do if you were a mildly inconvenient Cult looking for new members to advance your scheme to become evil? I don't know, but the Cult chose to…
Hopefully my last installment of the time-honed tradition of 2×4 contest trash talk, I am hashing out some artistic differences with my fellow 2×4, Tooby. I hope this will be…
For Summer's Woodworking's 2×4 competition, there was the Trash Talk. That was loads of fun, but for the Whirligig Wars, I did not feel it would fit, especially not with…
This is me!
I am Dominic (on the right) and I am here to inspire you. Between projects from my workshop, tabletop roleplaying and fantasy cooking, I am sure there is something here for you. Not to mention the mildly inconvenient Cult that has taken an interest in what I do.
How do you want to Be Inspired?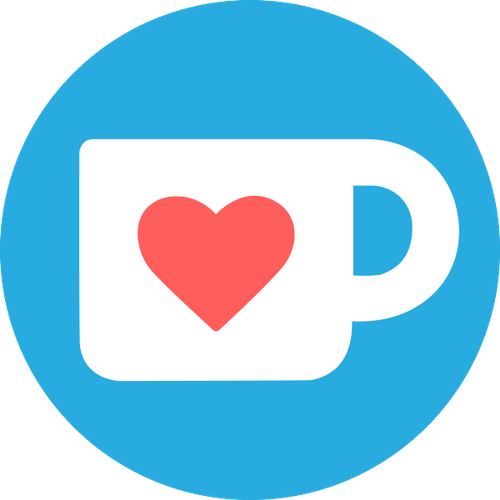 If you find something enjoyable or entertaining among the things I do I would appreciate it if you could "buy me a beverage" if you can. (Money might be used to make more things. But I will make sure to hydrate in the process.)
Every now and then I have physical things for sale. Add my shop to your favorites & never miss an opportunity! (Warning: May contain tea light holders)
Find my 3D-prints!
I have designed a number of items for you to print and enjoy. You can download them on:
If you are looking for merch look no further. Check out my slowly increasing number of designs!

Follow me for weekly updated (it's free!). And if you enjoy what I do please consider supporting me!
Inspire your inbox!
Subscribe and never miss a project!
Thank you for subscribing!
Something went wrong...