Welcome and Be Inspired!
Here you can find all my projects and much more for your inspiration!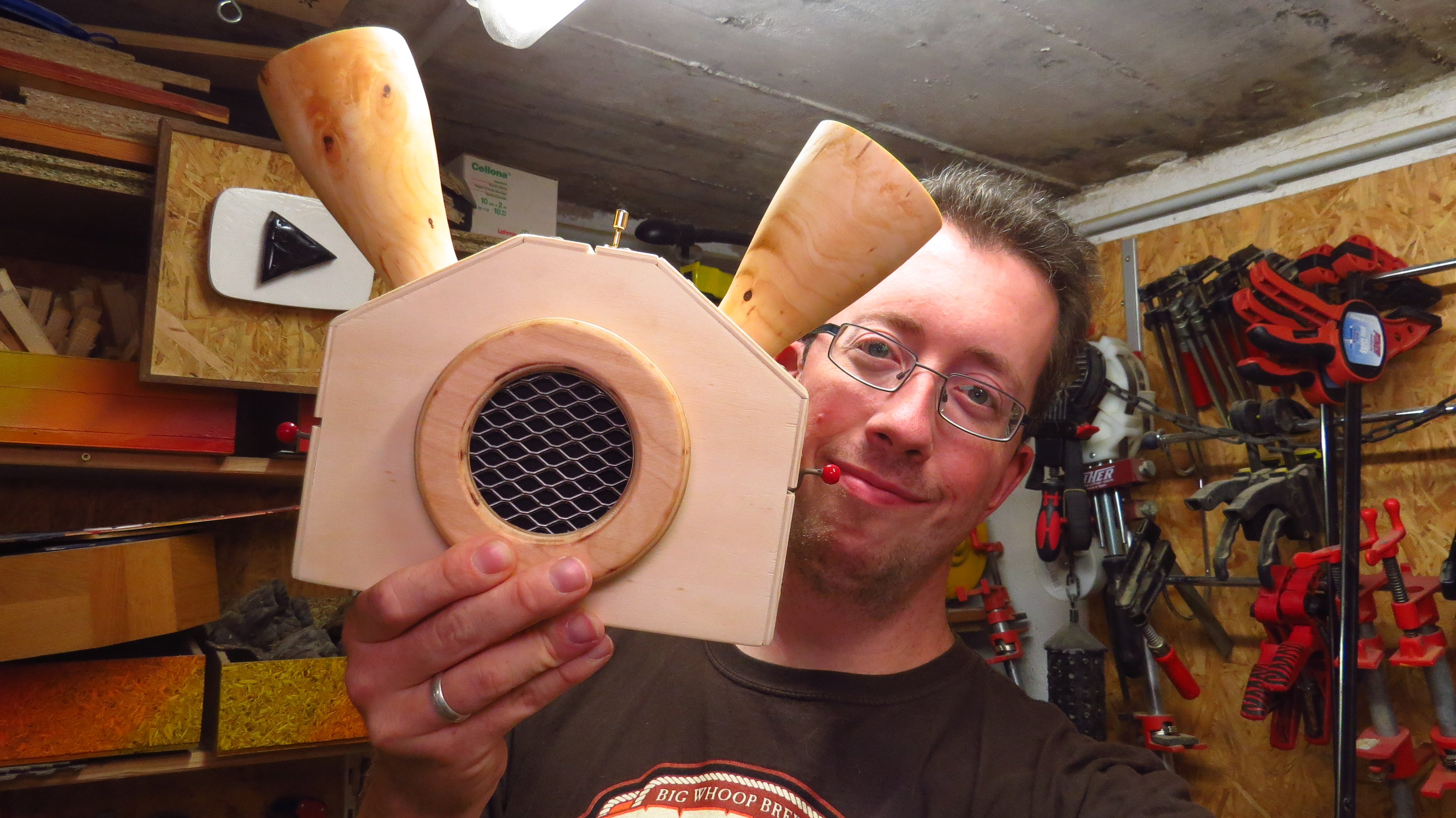 Instead of giving you a single song and something mesmerizing to look at, this mechanical music box offers you a selection of five songs to chose from. In addition to…
This eyestalk trophy is a great conversation starter. Furthermore, it is a badge of honor for intrepid adventurers everywhere. It is also the first proper sewing project for me, and…
Save valuable floor space in your garage or shed by using a bike wall holder. Not only do they allow you to keep your bikes in a stand-up position, but…
Random Projects for your Inspiration
I started this project years ago and finally got around to finishing it. These garden snakes can be made from scraps or cheap slats, and designed in a number of…
If you have watched some of my past videos, you might know that I like tealights (For example here and here). So I decided to combine that and my fondness of ridiculous long…
In this video I make a conch shell type horn from three layers of board. You can download the free template here. The horn I made is based on the templated…
Random Weird Stuff for your Inspiration
For Summer's Woodworking's 2×4 competition, there was the Trash Talk. That was loads of fun, but for the Whirligig Wars, I did not feel it would fit, especially not with…
This little kraken has been going around lately, but speaking from experience, I hardly noticed when it ate my brain. Quite liberating, in fact. And with the free templates, you…
The "Rauhnacht" describes the darkest time of the year, and also that period when evil is at it's strongest, and the Wild Hund, Perchten and the devil himself roam the…
This is me!
I am Dominic (on the right) and I am here to inspire you. Between projects from my workshop, tabletop roleplaying and fantasy cooking, I am sure there is something here for you. Not to mention the mildly inconvenient cult that has taken an interest in what I do.
How do you want to Be Inspired?
Inspire your inbox!
Subscribe and never miss a project!
Thank you for subscribing!
Something went wrong...