Welcome and Be Inspired!
Here you can find all my projects and much more for your inspiration!
Greetings Inspired Ones! I managed to finish a video! I am still not at the top of my game when it comes to sharing it properly to nudge the algorithm,…
After the recent Cult shenanigans I have decided that I need more protection in and for my shop. Who knows what else they will try with their imminent audit looming…
Greetings Inspired Ones! Do you care for these updates? Do you find them inspiring or interesting? Please let me know, because, well, I want to know! I do many things…
Most recent Podcast Episodes
Greetings Inspired Ones! For starters, I have decided to move this over to my homepage. Patreon is all well and good if you feel what I do warrants a buck…
Make your own pen holder to display pens (or wands) either for sale or as decoration pieces. Use different kinds of material (as long as it can be heat formed),…
Want to turn something useful and stackable, following an easy pattern? Then the wooden shot glasses are just the thing for you (and you can ignore the dragon part, too). Beverage…
There has been a new trend in the woodworking community, with guys like Matthias Wandel, David Picciuto and Jimmy DiResta mowing their lawns – and sharing the experience on YouTube.…
My girls want a horse. So what would be more obvious than upcycling a couple of fence boards into fence horses that my kids can play on in the garden. And…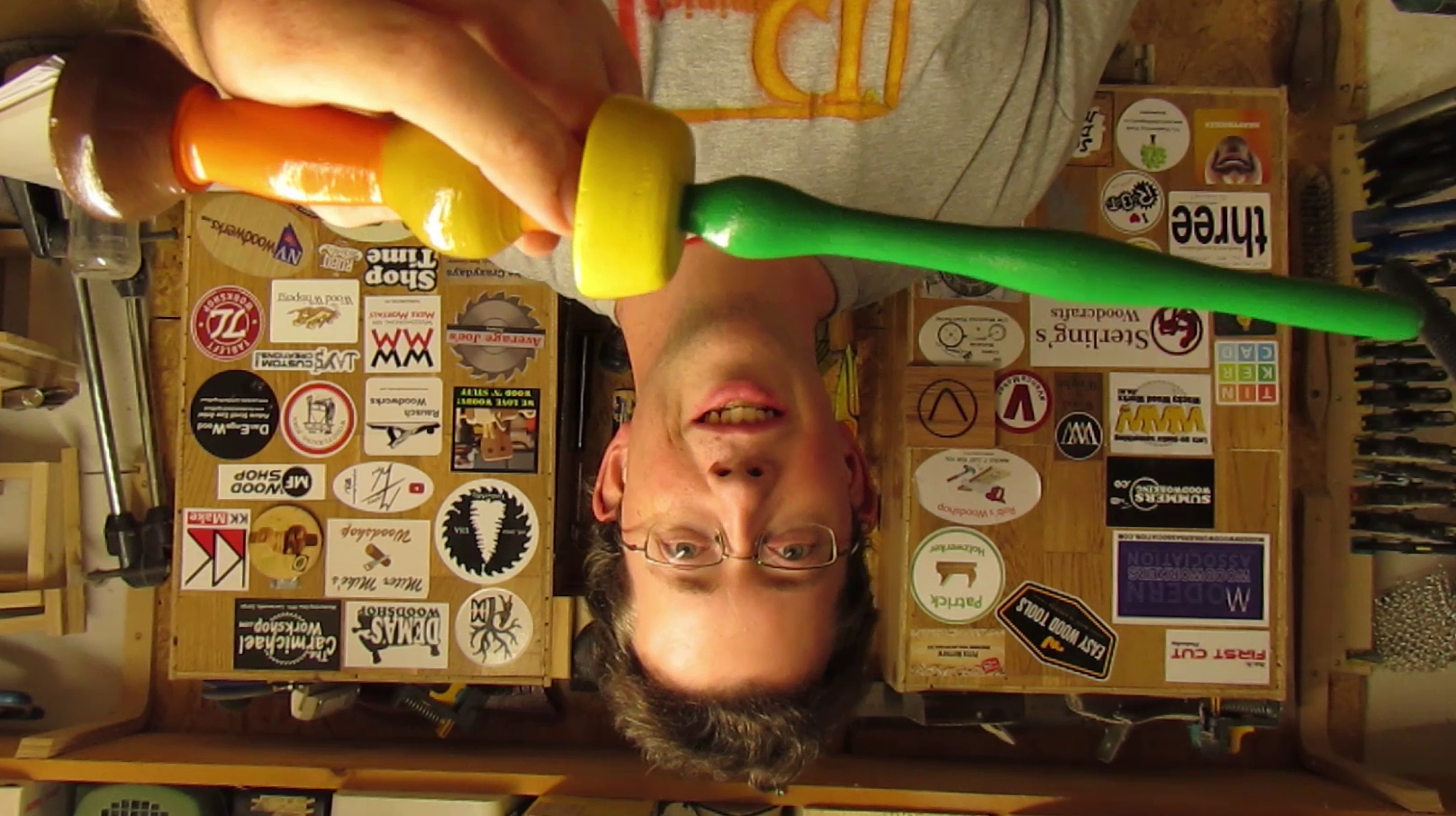 There is something magic about magic, and there is something weirdly relaxing about the Seventies, at least for those of us who have not actually lived through them. Let me…
This is me!
I am Dominic (on the right) and I am here to inspire you. Between projects from my workshop, tabletop roleplaying and fantasy cooking, I am sure there is something here for you. Not to mention the mildly inconvenient Cult that has taken an interest in what I do.
How do you want to Be Inspired?

Follow me for weekly updated (it's free!). And if you enjoy what I do please consider supporting me!
Every now and then I have physical things for sale. Add my shop to your favorites & never miss an opportunity! (Warning: May contain tea light holders)
If you are looking for merch look no further. Check out my slowly increasing number of designs!
You can find the 3D models I have designed on Thingiverse, Prusaprinters and Cults3D (no relation to THAT Cult).
Inspire your inbox!
Subscribe and never miss a project!
Thank you for subscribing!
Something went wrong...